In the most liberal of cities on the left coast, residents tell of their sadness and anger at the election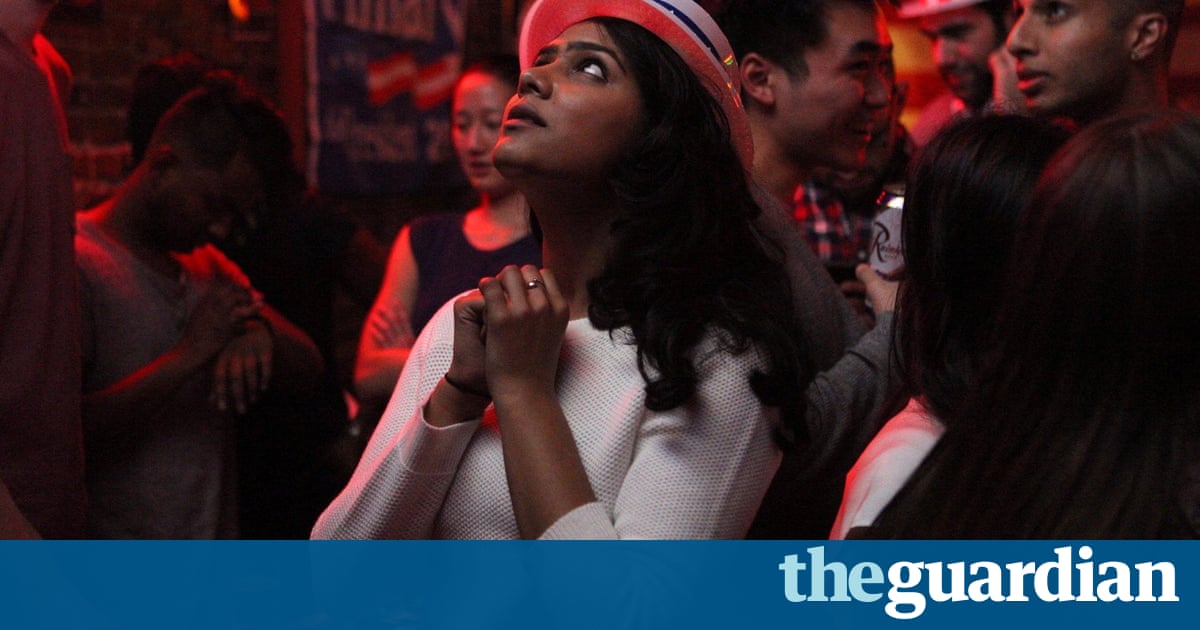 Heavy, grey skies and steady rain perfectly reflected the mood in Seattle on the day after election day. The weather of funerals for a city with a broken heart. A deep funk had descended. Parents dropping children at school, commuters waiting for the bus and customers in coffee shops spoke in hushed tones, sighing and shaking their heads.
Michael Foote, 70, a Bernie Sanders supporter, was sheltering under the awning of an organic supermarket, selling the Real Change street newspaper. Trumps really creepy, he said. You wouldnt want to be in the same room with him. Why did he win? His celebrity, wealth, his scaremongering and bigotry. His customers were depressed and despondent, he said, but he knew one who wouldnt be. A woman had bought a paper just before the election, only to give it back to him once shed read it in her car. She said: You can keep the $2, but Im afraid the only real change will come if Donald Trump is elected president.
Trumps surprise victory floored many in this most liberal of cities, which overwhelmingly voted Democratic, along with other states on Americas west coast, dubbed the left coast. As darkness fell, sadness turned to anger. Hundreds filled the streets at an anti-Trump rally, venting their frustration, shouting, not our president. The demonstrators dispersed after an unrelated shooting outside a nearby 7-Eleven shop left five people injured and brought scores of armed police and helicopters to the area.
Langstin Hendricks, 24, a business studies graduate who works in retail, was wearing a Black Lives Matter T-shirt to the demo. Im very disappointed in the America were living in right now, he said. A person who is racist and sexist is representing what we stand for. It makes me mad and sad that 50% of the country wanted him. I fear what will happen. Trump doesnt respect government or the military and hell have the nuclear codes.
Read more: https://www.theguardian.com/us-news/2016/nov/12/seattle-mourns-trump-victory-close-knit-pain