Adil Kheder Nimr praises the strong president he believes can protect the US from Isis but Trumps travel ban means Nimrs family has been left behind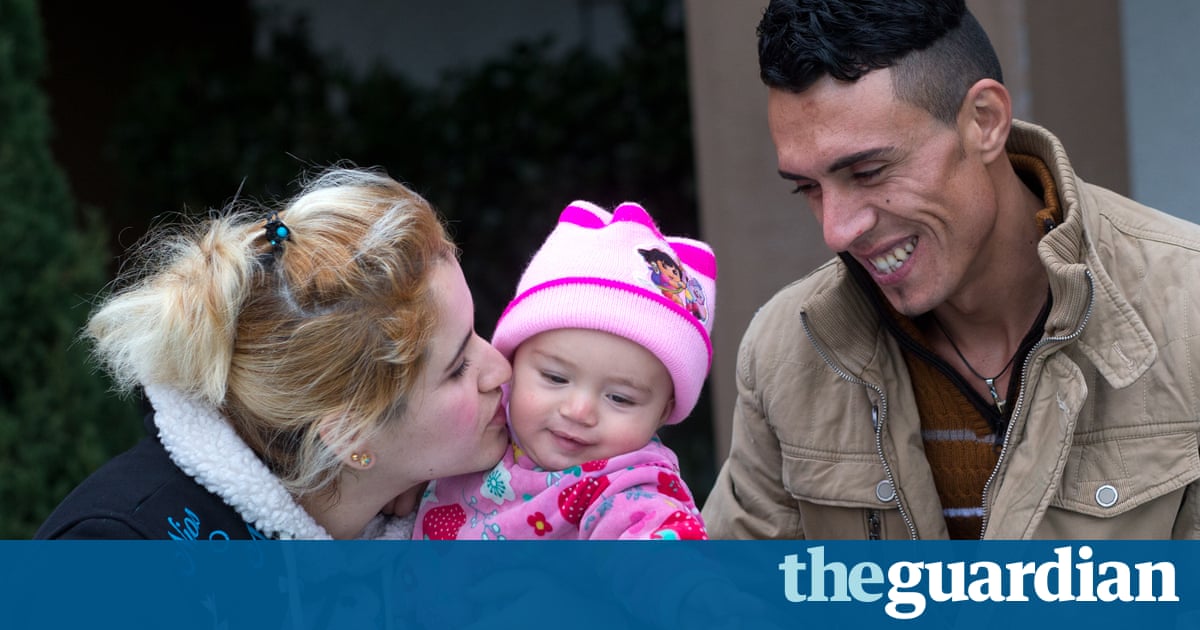 Ten days ago, Adil Kheder Nimr and his wife, Shatha Sulaiman Kheder, arrived in a place they call paradise. As the plane came into land in Seattle over the glistening waters of the Puget Sound, after a long journey from Iraq, he only had one thought: Now well be safe. My son will have a future. The US is my country now.
On his lap he held that son, a happy child with a tousle of black hair who had been born in a refugee camp 10 months previously. They named him Steven. Years earlier, Nimr had decided that if he ever had a son he would call him that. I like American names and I always wanted to live in the US.
On their necks, Nimr and his wife wore necklaces with little metal crosses. They are not Christians, they are Yazidis, an ethnically Kurdish people who follow a monotheistic religion all its own. But they carried the symbol of the Christian faith as a sign of respect for their adoptive country.
They showed reverence, too, for the new leader of their new home, who just a day after their plane hit the Seattle asphalt would become president of the United States. Donald Trump is my president, Nimr said, raising his hand to his head in salute. I respect him. He is a strong man of North America.
Nimr wasnt to know just how apposite that choice of words was. They arrived in Seattle on 19 January. Trumps inauguration took place the following day and exactly a week after that, the strong man of North America signed an executive order that would ban all incoming refugees from Iraq from entering the US for at least 120 days.
Among those left stranded on the wrong side of the ban were 13 other members of Nimrs family, including his parents, sisters and brother. Though they have all been granted security clearance, and had dates scheduled to fly to Seattle, they are now in limbo.
Trump has rationalized his immigration ban on the grounds of fighting Isis. Which sounds strange to Nimr, because he and his family were themselves victims of the terrorist group.
In the eyes of the jihadist fighters of Islamic State, Yazidis are the lowest of the low. They dont see us as human, they say we are infidel, he said, running his fingers across his neck like a sword.
Isis think its a prize if they catch a Yazidi. They will show us no mercy, they will do anything to us.
In addition to their ethnicity and religion, there was another problem. Nimrs father worked as a translator for the US army in Iraq. As Isis grew in strength in the region, many interpreters, denounced as collaborators, were targeted for car bombings and assassinations.
Read more: https://www.theguardian.com/us-news/2017/jan/31/iraq-refugees-trump-travel-ban-seattle