In Seattle and Portland, camp residents discuss Hillary Clintons emails and whether Donald Trump would take us back to the dark ages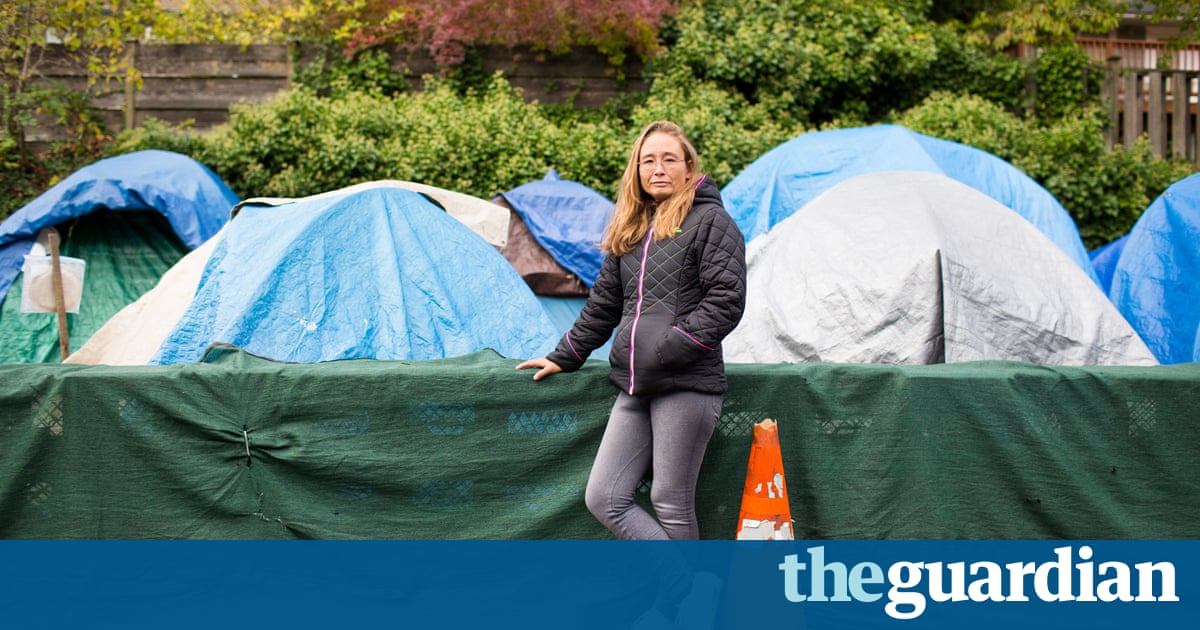 Amyann Darden believes Ronald Reagan was Americas last great president. This election, shes voting for Hillary Clinton.
Darden, 55, used to manage an accounting firm. But her life changed after a nervous breakdown. Now relying on social security, she was forced to leave her Seattle apartment when the rent went from $950 to $1,450 a month. Shes been staying outdoors at Tent City 3, an encampment operated by homeless residents, while trying to save for a rental deposit.
Over the last year, Portland, Seattle and the state of Hawaii have declared a state of emergency on homelessness, with other cities considering it. But in the presidential election, the issue is receiving minimal political attention. At homeless camps Hazelnut Grove in Portland and Tent City 3 in Seattle, the issues that led people to become homeless reflect on the issues facing many voters this election: soaring rent, debt, access to healthcare, discrimination.
We asked several camp residents for their thoughts.
Amyann Darden, 55: Retaining social security is an important issue to me
Read more: https://www.theguardian.com/us-news/2016/oct/19/homeless-vote-clinton-trump-stein-seattle-portland