Will Jaime murder his sister-lover? Will Needle put Ed Sheeran out of his misery? And was the opening episode just one obscenely long trailer? Here are your reviews of the season seven premiere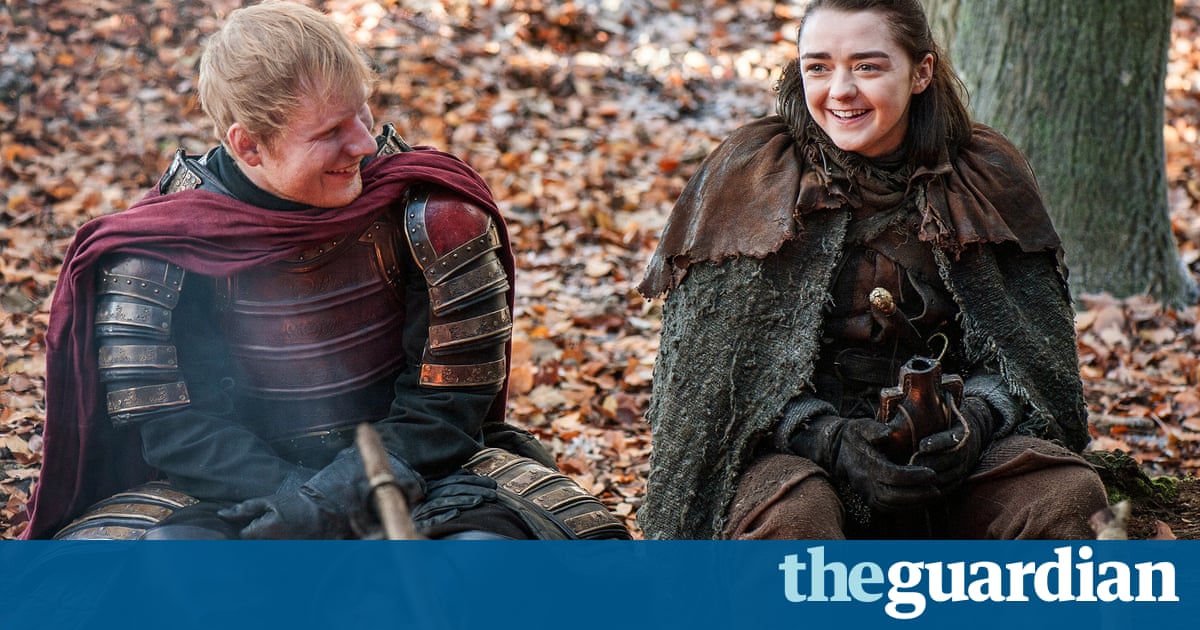 With only two short seasons of Game of Thrones left, were back in Westeros for the final showdown for the Iron Throne. As the end approaches, we asked you to review the first episode of season seven. Heres what you said.
Hopefully Arya will skewer Ed Sheeran John Clair, Walthamstow
Apart from the mass slaughter of the Freys by Arya, it was a slowburner. Sams bit, while amusing, went on too long but Jim Broadbent looks like hell be a great late addition to the cast. I really admire the decision to keep the scene in Dragonstone in silence until the end. I love this show, so in my view, it could only have been better if Ed Sheeran wasnt there. They will hopefully rectify that by having Arya skewer him and Thomas Turgoose (the lad from This Is England) with Needle.
Sansa has come a long way David, Birmingham
I love what I see so far! Sansa has noticeably come a long way from the little girl she was in season one. She is assertive, confident and hungry for power. Theres a nice line from Jon where he comments that she sounds as though she admires Cersei, and she responds that she learned a great deal from her. I have always liked the idea that Sansa has been learning from the beginning and I think its really going to show this season.
I would love Eurons cruel arrogance to be burnt into oblivion by Drogon Samreen, Watford
The opener was pretty mediocre. They need to set up the chessboard, though; the fun will start once all the pieces are in place. Still, the Hounds compassion for the father and daughter was heartwarming. Special mention to Lady Mormont, who is awesome (please dont kill her off I dont think any of us are prepared for that kind of heartbreak).And I hope Euron attempts to go after Drogon as the gift for Cersei. I would love his cruel arrogance to be burnt into oblivion.
Read more: https://www.theguardian.com/tv-and-radio/2017/jul/18/arya-should-skewer-ed-sheeran-your-verdict-on-the-new-game-of-thrones