The festive spirit can be in short supply on the streets but many who find themselves homeless still go out of their way to make it a special time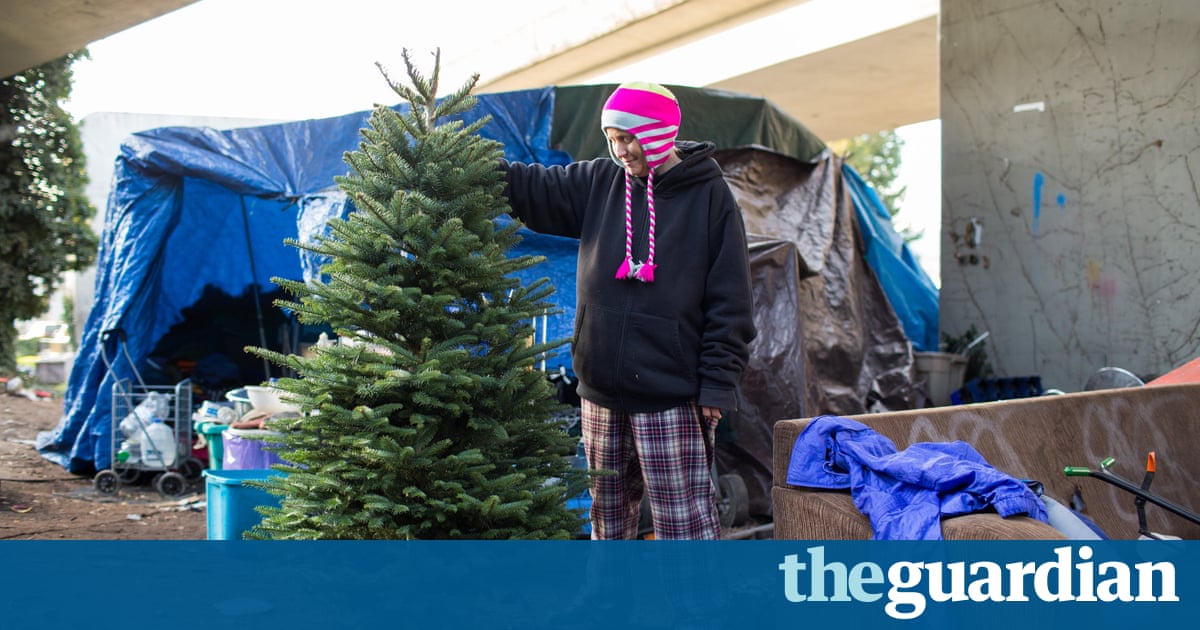 Brandie Osborne, 44, Seattle
In seven years of being homeless, Ive never had my own Christmas tree. Before I got this one Id been saying to my boyfriend, It sucks, I just dont feel in the holiday spirit. I grew up with my grandparents and everything was always decorated to the nines. Our tree looked like Martha Stewarts, a real showpiece. My daughter was brought up the same way, with lots of presents and a big Christmas dinner.
I havent had any of that stuff for a long time. I became homeless because my fiance at the time got injured at work and we didnt have any savings. Slowly but surely we couldnt pay our bills and everything concaved on us. I sent my daughter to live with a friend of the family, but my fiance and I ended up living in our car before it got repossessed. I actually had a lot of sentimental Christmas ornaments handed down but could no longer afford storage and lost them along with most of my belongings.
This Christmas I just really wanted something to make me feel good and make other people smile. Then the other day I was walking back from the laundromat with a neighbor, pushing my grocery cart full of clothes, and I saw this tree leaning up against a building with a big sign that said, Free live tree. I straightaway picked it up, put it over my shoulders and carried it home.
Read more: https://www.theguardian.com/us-news/2017/dec/22/homeless-christmas-holidays