With films from Steven Spielberg, Duncan Jones and Alex Garland in the pipeline, theres plenty to get excited about beyond the superhero franchises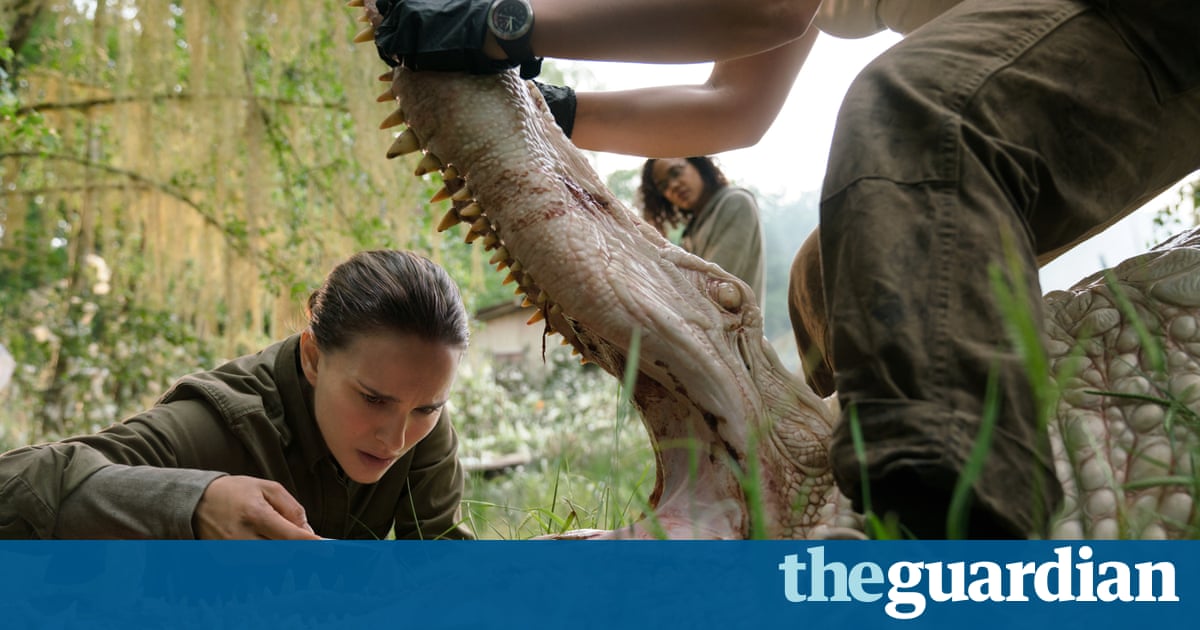 If the 2017 box office was typified by any one movie, it was surely Rian Johnsons Star Wars: The Last Jedi, a smart, intelligently curated yet ever so slightly soulless example of machine-honed franchise film-making. It ticked every box for fans of the venerable space saga, without ever really pushing the envelope; a movie that eventually made the Kessel Run, but 40 years or so after Han Solo and Chewie had already achieved that legendary feat.
The Last Jedi, like Spider-Man: Homecoming, Guardians of the Galaxy Volume 2 and Wonder Woman before it in 2017, proved that Hollywood probably has the tools and talent to keep churning out episodic blockbuster fantasy until at least 2050. To complain at this state of affairs would be churlish, especially when studios are delivering substandard and ill-considered material such as Justice League. But it does feel as if the Hollywood zeitgeist has crystallised in recent times, and we are in an era of fabulously made yet increasingly homogenous Marvel and Star Wars flicks that leave us only semi satisfied. Perhaps this is why the years greatest celluloid treasure, Blade Runner 2049, failed to gain traction with modern audiences who had perhaps never seen anything like it.
In that spirit, heres a guide to upcoming films that might just move things on this year. Sequels, remakes and mega-franchise fare are therefore largely banned as we go looking for the films with the best chance of leading us into a brave new world of sci-fi and fantasy in 2018.
First up is Alex Garlands Annihilation, due out in February, which would merit a place solely because the British film-makers last effort, Ex Machina, was a singular example of a cerebral, gripping futuristic think piece. Annihilations premise, on the face of it, is not all that exceptional, with Garland adapting Jeff VanderMeers novel about a biologist (Natalie Portman) who heads into an environmental disaster zone in search of answers after her soldier husband (Oscar Isaac) returns alone injured and close to death from a mission there. A quick dip into the book, however, suggests a discombobulating trip into the heart of darkness, where unknown, unearthly horrors lurk. Could Garlands movie be the Alien on Earth movie we were promised as far back as 1992, but have so far never got to see?
Garland has perhaps taken the mantle of Duncan Jones as the coming man of sci-fi. After the disaster that was Jones adaptation of World of Warcraft, the Moon director is returning to more intimate territory with the futuristic mystery thriller Mute. Described as a spiritual successor to Moon, it is also said to be inspired by the original Blade Runner, which can never be a bad thing and might sate the appetites of those of us longing for yet more mesmeric visions of the android-strewn dystopian future. Word is that Sam Rockwell will return as Moons Sam Bell (or perhaps one of his clones) but the main storyline centres on a mute bartender with a violent past (Alexander Skarsgrd) searching for his lost lover in mid 21st-century Berlin.
Next up is Captive State, in August, from Rise of the Planet of the Apes Rupert Wyatt, the British directors first science fiction movie since leaving the man-versus-simians saga. With a budget of just $25m, it will be fascinating to see how Wyatt delivers a story set 10 years after an alien invasion of Chicago. Neill Blomkamps District 9 was shot for $30m in 2009, while Gareth Edwards completed Monsters a year later for $500,000, so it can be done.
Steven Spielbergs Ready Player One, due out in March, has the unenviable task of trying to convince us to get excited all over again about virtual reality worlds, the best part of two decades after The Matrix gave us the definitive inner digital wonderland on the big screen. Based on Ernest Clines hugely popular novel, early trailers suggest this means swapping out Trinity, Morpheus et al for pop culture stalwarts such as Freddy Krueger, Lord of the Rings orcs, The Iron Giant and Deadpool, which all seems a little corporate. And yet if anyone is due a late-career renaissance it is Spielberg. If he proves he can still cut it in this realm, others will surely follow the three-time Oscar-winner back down the digital rabbit hole.
On to another long-lost subgenre: steampunk. Not since Chris Weitzs ill-fated The Golden Compass a decade ago have we seen a memorable big budget example of the mode in cinemas, unless one counts Martin Scorseses splendid Hugo. Is it time for a renaissance? If so, Christian Rivers Mortal Engines, about a world in which technology has regressed to Victorian levels and wheel-mounted carnivorous cities chase each other across the plains might be the answer. Based on an adaptation of Philip Reeves post-apocalyptic novel by the Lord of the Rings team of Fran Walsh, Philippa Boyens and Peter Jackson, it stars Irish actor Robert Sheehan alongside Rings alumnus Hugo Weaving. Avatars Stephen Lang plays the films main baddie, a murderous cyborg known as Shrike, and there are three more books in Reeves series if audiences get a taste for this future-retro blend.
Finally,only only one superhero flick looks like it will break new ground: 20th Century Foxs The New Mutants. With a fine cast including The Witchs Anya Taylor-Joy and Game of Thrones Maisie Williams, Josh Boones comic book tale will dip its toe into the resurgent horror genre. Its set in a secret facility where several future X-Men types find themselves imprisoned and in imminent danger, and is being talked up as the first in a potential trilogy. With Deadpool and Logan emerged as two of the livelier comic book entries of the past few years, it seems that Fox is finally carving out a place for the X-Men at the more mature end of the superhero spectrum. If we have any hope that 2018 will mark the beginning of a new era in fantasy film-making, this could be a very welcome mutation indeed.
Read more: https://www.theguardian.com/film/2018/jan/03/cutting-edge-sci-fi-movies-2018-steven-spielberg-alex-garland