Monson led Church of Jesus Christ of Latter-day Saints since 2008 and his low-profile presidency promoted missionary work and greater transparency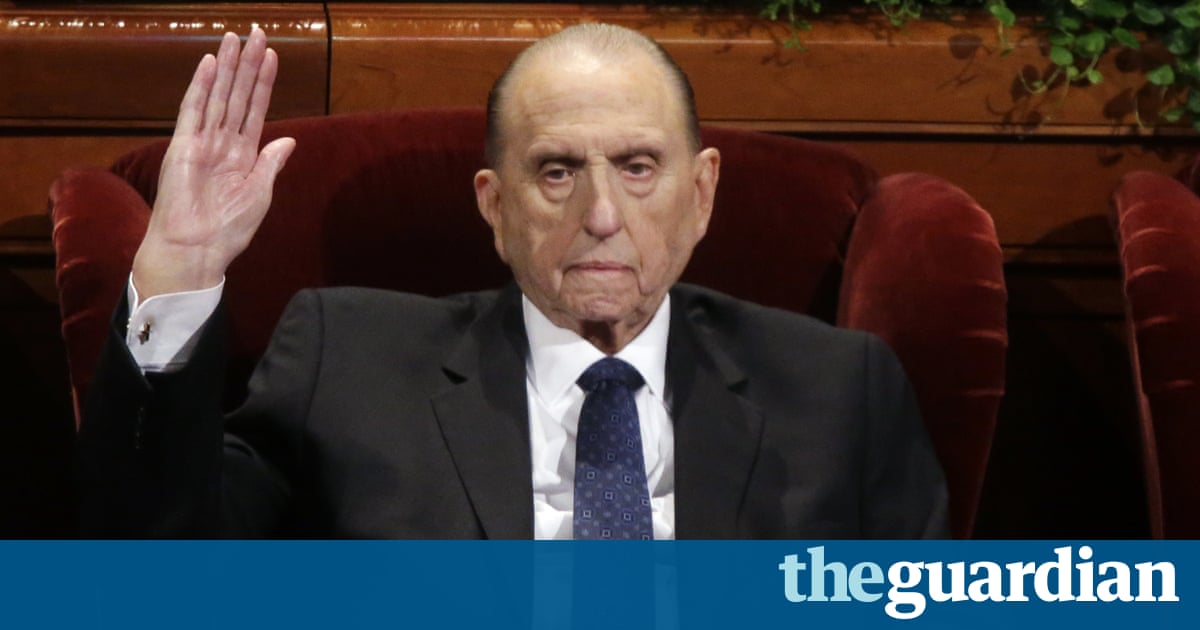 Thomas S Monson, who served in top leadership councils for the Mormon church for 50 years and became its president in 2008, has died. He was 90.
Monson was a church bishop at 22 and in 1963 the Salt Lake City native became the youngest church apostle ever, at 36. He was a counselor for three church presidents before assuming leadership of the Church of Jesus Christ of Latter-day Saints.
Monson died at his home in Salt Lake City on Tuesday, according to church spokesman Eric Hawkins. The next president was not immediately named, but the job is expected to go to next longest-tenured member of the churchs governing Quorum of the Twelve Apostles, Russell M Nelson, 93, per church protocol.
Monsons presidency was marked by his noticeably low profile during a time of intense publicity, including the 2008 and 2012 presidential campaigns of Mormon Mitt Romney. His most public acts were appearances at church conferences and devotionals as well as dedications of church temples.
He will be remembered for continuing the religions push to be more transparent about its past; his emphasis on humanitarian work; and lowering the minimum age for missionaries.
He will also be remembered for leading the faiths involvement in the passage of a gay marriage ban in California in 2008. At his urging, Mormons were vigorous campaign donors and volunteers. That prompted a backlash against the church that included vandalism of church buildings, protest marches and demonstrations outside church temples nationwide.
In subsequent years, the church began utilizing a softer tone on the issue. In 2015, the church backed an anti-discrimination law in Utah that gave unprecedented protections for gay and transgender people while also protecting religious freedoms.
But the religion came under fire again in the fall of 2015 when it banned baptisms for children living with gay parents and instituted a requirement that those children disavow homosexual relationships before being allowed to serve a mission. The changes were designed to avoid putting children in a tug-of-war between their parents and church teachings, leaders said.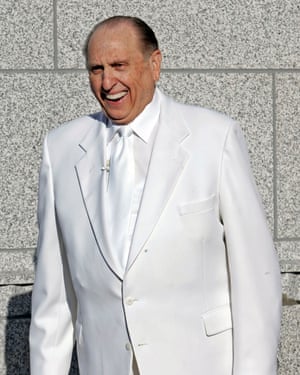 Read more: https://www.theguardian.com/world/2018/jan/03/mormon-leader-thomas-monson-dies-aged-90