Machine tasked with digitally reassembling torn-up East German secret police documents runs into trouble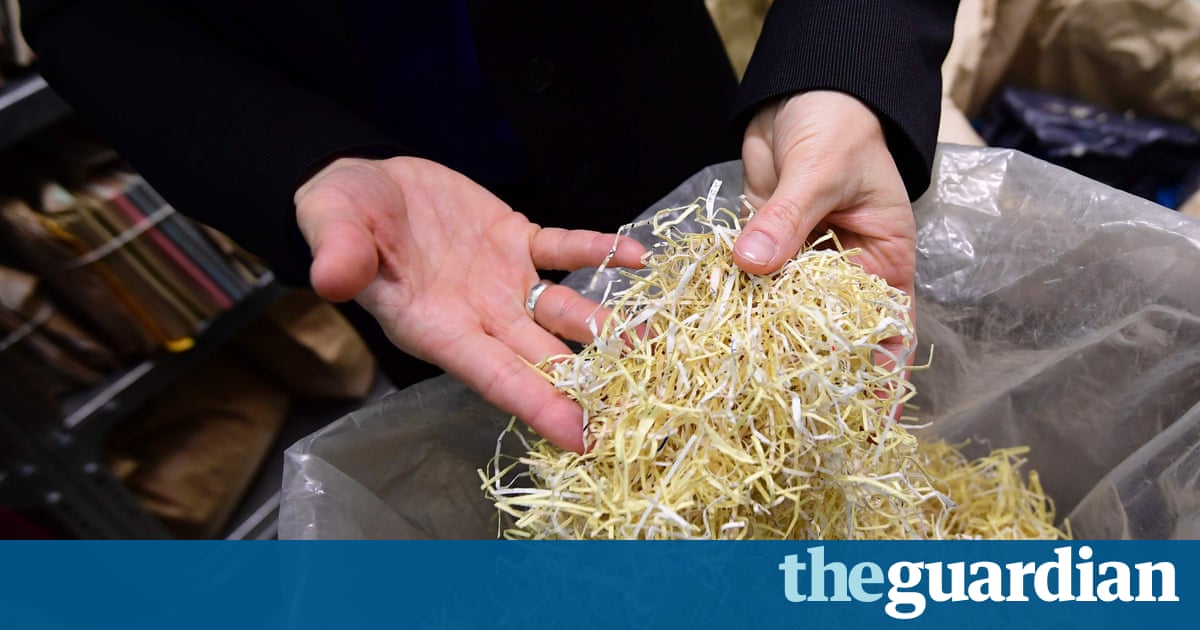 The worlds biggest jigsaw puzzle may have to be solved by hand, as technology struggles to piece together millions of Stasi files ripped to shreds in the dying days of the East German regime.
The government-funded Stasi records agency confirmed this week that it had had to halt an 8m (7m) project to digitally reassemble the contents of 23 bags stuffed with torn-up documents detailing the activity of the secret police, because the scanning hardware it was using was not advanced enough.
Over the 40-year existence of communist East Germany, the state security ministry built one of the most tightly knit surveillance states in recent history. The Stasi, short for the Ministry for State Security, created a vast web of full-time agents and part-time snoops, with some historians calculating that there was one informant per 6.5 citizens.
After German reunification in 1990 an archive was set up to allow the systems victims to access their records, but not before stacks of paperwork were shredded or ripped up by hand to cover up the regimes activity.
While there are no official figures on the volume of destroyed records, researchers estimate that 10-40% of the archives contents may be lost to history.
Since the early 1990s workers employed by the agency have managed to piece together more than 1.5m pages of destroyed files by hand, shedding light on East Germanys use of doping in sports, links between the Stasi and West Germanys Red Army Faction terrorist group, and the persecution of writers critical of the regime.
The reassembled files brought to light the story of a young Austrian theology student who shopped several fellow students to the Stasi after they had confided in him their plan to escape across to the west. As a reward, the informant was handed a professorship at the University of Jena.
Until 2015, the Stasi records agency outsourced some of the manual puzzling work to the federal refugee agency in Bavaria.
But workers have struggled with files that were torn up more than four times. Once you have nine snippets per A4 sheet of paper, the human brain really cant keep up, said Dagmar Hovestdt, the spokesperson for the Stasi records agency.
A so-called ePuzzler, working with an algorithm developed by the Fraunhofer Institute and costing about 8m of federal funds, has managed to digitally reassemble about 91,000 pages since 2013. However, it has recently run into trouble.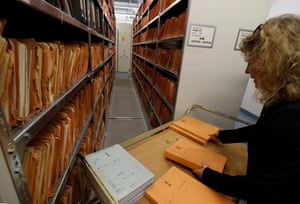 Read more: https://www.theguardian.com/world/2018/jan/03/stasi-files-east-germany-archivists-losing-hope-solving-worlds-biggest-puzzle