Margery Kempe was known for religious fervour, and a list in the manuscript of her pioneering autobiography has been analysed as a prescribed cure for her fits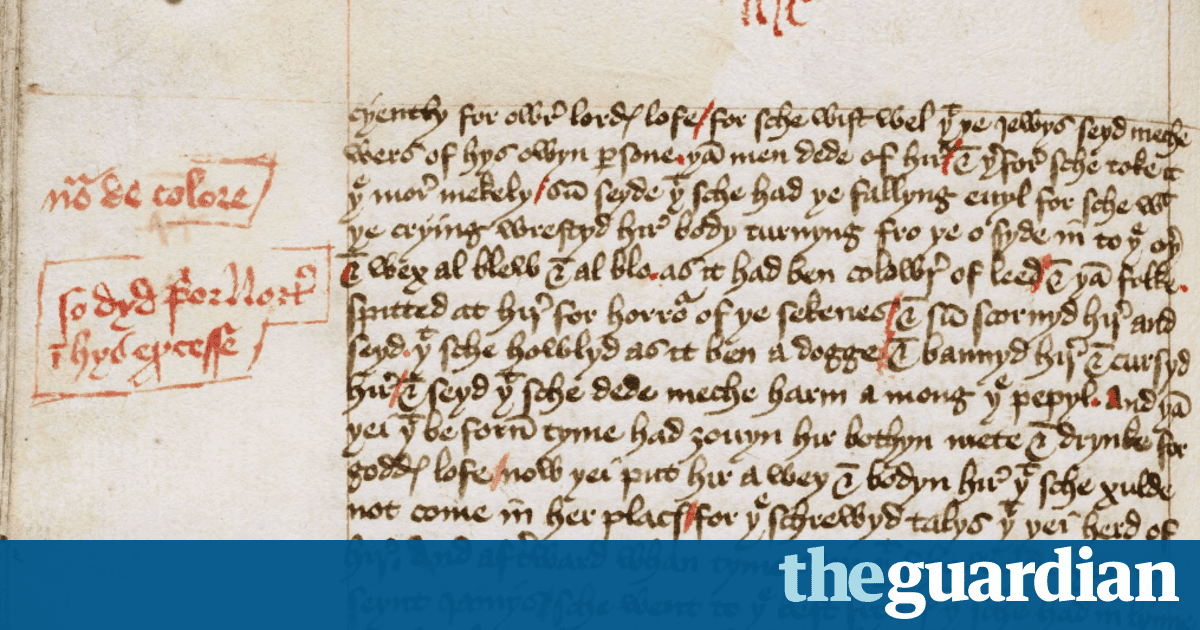 It is a case that has intrigued historians, psychiatrists and theologians for the last 80 years, but an academic has found what may be the oldest known attempt to diagnose Margery Kempes erratic religious behaviour. A recipe for medicinal sweets, written 600 years ago in the back of the medieval mystics memoir, has been deciphered by Dr Laura Kalas Williams and the Exeter University-based researcher is convinced that it reveals an attempt to prescribe a cure for Kempes notorious fits of devotion.
Though the recipe, written in the final portfolio of the 1438 manuscript, has long been known to scholars, it had hitherto proved impossible to read. Dr Andrea Clarke, the British Librarys lead curator of medieval and early modern manuscripts, suggested multispectral-imaging technology be used to reveal its secrets. Kalas Williams and two colleagues, Professor Eddie Jones and Professor Daniel Wakelin, were then able to decipher the ingredients and discovered it was a cure for flux, defined in the Medieval English Dictionary as a pathological flowing of blood, excretions or discharges from any part of the body, or dysentery.
Read more: https://www.theguardian.com/books/2017/feb/28/recipe-found-in-medieval-mystics-writings-was-probably-for-drugges-margery-kempe