The two hurricanes that battered Texas and Florida left 200 people dead but neglect of health and safety among mainly day laborers could exact a great toll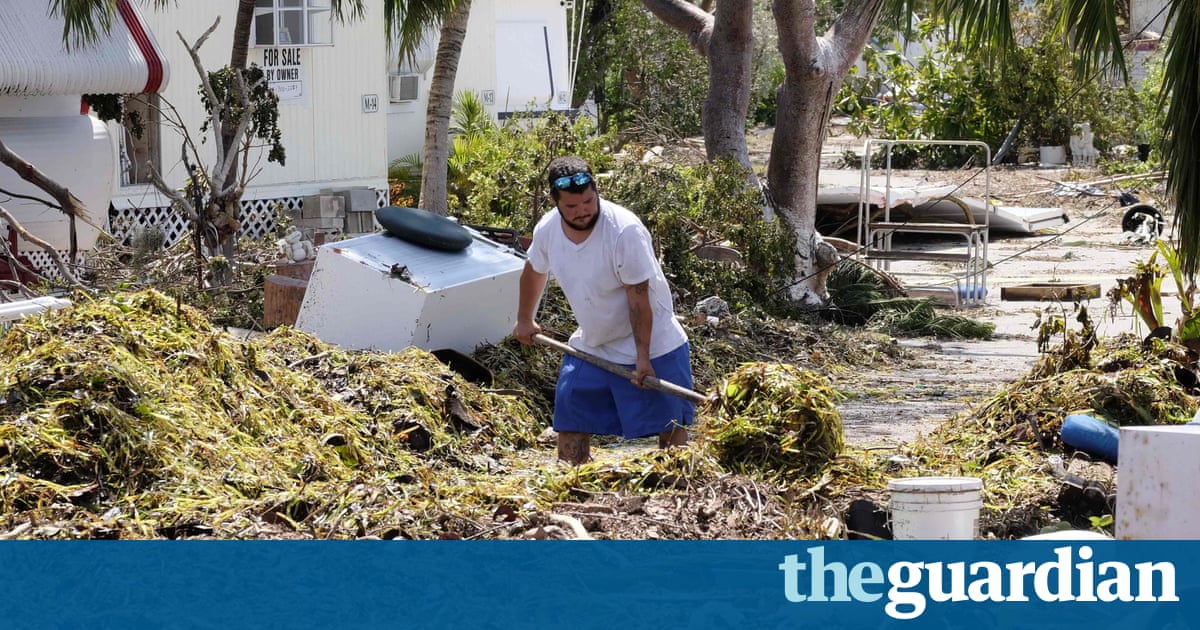 More workers could die from the long-term effects of cleaning up after hurricanes Harvey and Irma than were killed by the storms, according to a nationwide network of workplace health and safety groups.
The mainland US death toll for the two hurricanes, which battered Texas and Florida in August and September, now stands at approximately 200 people. But according to Jessica Martinez, executive director of National Council of Occupational Safety and Health (Cosh), a nationwide network of workplace health and safety groups, a greater number of people will die cleaning up in their wake if more resources arent put into health and safety training from post-cleanup.
And local work safety groups said federal officials have been conspicuously absent from meetings about worker safety.
Jos Garza, former associate deputy assistant secretary for policy at Department of Labor under Obama, and now executive director of the Texas-based Workers Defense Project, said he had been working with more than 60 organizers in communities in Texas since the storm and had yet to meet with any high-ranking government officials. Ultimately, the lives of workers are too important for us to sit back and do nothing, he said.
Part of the problem stems from cuts the Trump administration is seeking to make to federal funding given by the Obama administration to labor groups to train undocumented workers in their rights to a healthy and safe workplace. Local groups claimed the Trump administration was also refusing to coordinate with worker groups doing health and safety training for hurricane cleanup workers.
Disaster cleanup work is extremely hazardous. For example, during the hurricanes chemicals got into Houstons water, including flesh-eating bacteria that already took the life of one woman trying to clean up her home.
As well as chemicals released during the storm, hurricane damage knocked loose asbestos, creating a toxic brew of chemicals and mold, which could cause debilitating and deadly long-term problems for those doing the work.
Reports of the deaths of cleanup workers have already begun to surface.
More than 1,000 workers died from the cleanup work following the 9/11 terror attacks. However, unlike 9/11, where the work was done mainly by firefighters and skilled unionized demolition workers, the cleanup work following Harvey is being done mainly by undocumented day laborers, paid on average $80 a day.
Undocumented workers may also be afraid to speak out about work dangers due to fear of deportations, creating a recipe for disaster, according to safety experts.
Workers are going to be facing an enormous amount of pressure to move quickly. People want to move quickly and get back into their houses, said Garza.
Its not OK to just get some masks from the 99 cents store, which we hear happens a lot. You have to get real equipment like N-95, said Martinez, referring to the $8 respirator that the federal National Institute for Occupational and Safety Health recommends for this kind of work.
Most undocumented workers are employed on residential projects and are paid out of pocket by homeowners. If a worker insists on their federal rights, they can easily be fired and replaced by the multitude of day laborers crowding street corners looking for cleanup work.
To combat this pressure, groups like Cosh and Workers Defense Project have begun training organizers to teach workers about how they can protect themselves against hurricane cleanup hazards.
There are negotiations skills that need to happen for day laborers when they are asking for the proper equipment, said Martinez. Its quite complex in terms of how to train and educate day laborers to ask for their rights.
Last month, Martinez flew down to Texas with a team of workplace safety experts, who trained more than 60 organizers in how to educate workers.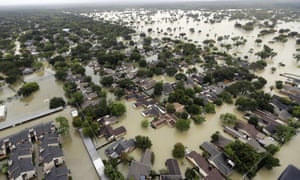 Read more: https://www.theguardian.com/us-news/2017/oct/23/post-hurricane-cleanup-work-health-safety