With no exit polls, if you are desperate to know whether Britain will leave the EU youll need to be up and alert from 2am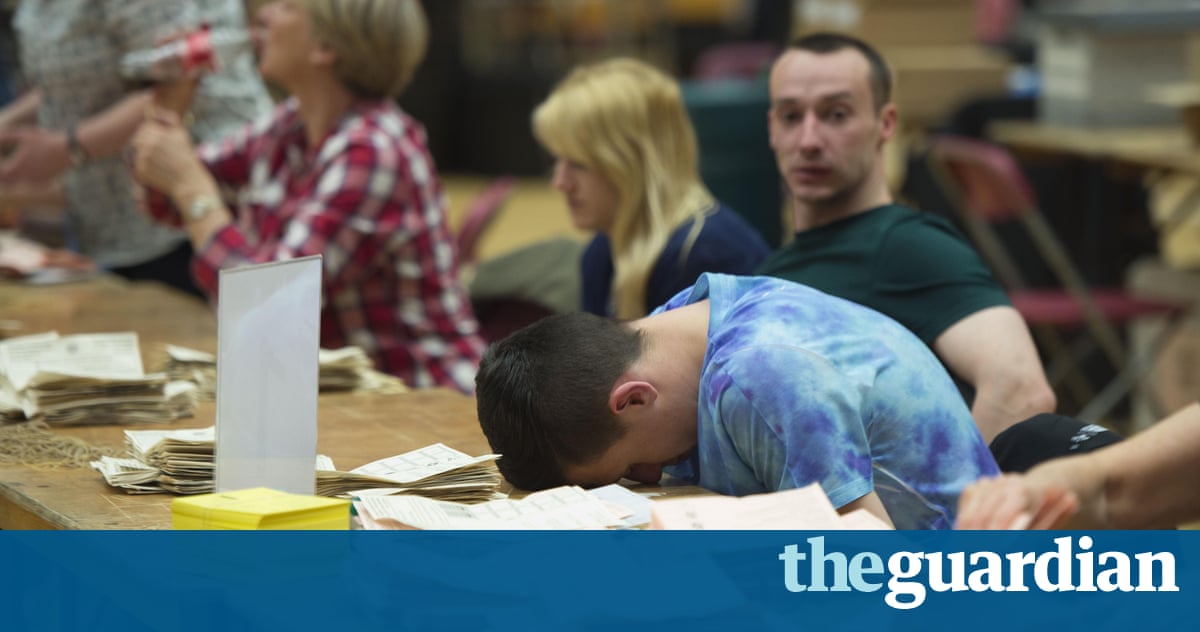 Are you stockpiling gummy sweets and black coffee for the night of the referendum, but concerned you dont know when to take the breaks for power naps?
Heres how we expect the night to play out, from the leave heartlands of the northern counties and the east coast, to the remain cities of London, Edinburgh and Bristol.
If youre planning on making it through the night without sleeping, here from the archive is a sleep experts guide to staying awake, including avoiding alcohol and eating cereal with fruit. Or if it looks like your side is losing, feel free to crack open some Scottish whisky, French wine or Austrian schnapps. Were not here to judge.
Sign up for our EU referendum news alerts for Android phones
10pm
Polls will close, and on election nights this is normally the moment broadcasters show their exit polls and make their projection for the night ahead.
However, that wont happen this time as theres no exit poll for this referendum. Some banks are said to have commissioned private exit polls, but they will be kept for their employees.
So if anyone tells you they know whats going to happen at this stage, theyre a chancer, unless they are an eagle-eyed watcher of sterling derivative markets. Sky News has commissioned a survey from YouGov of people previously polled, asking how they voted on the day. This will be released at 10pm, but this is not, repeat not, an exit poll and shouldnt be treated like one.
If youre not using this time for a kip, this is the moment to check out the rolling Guardian live blog by Andrew Sparrow and our team of reporters around the country at counts.
If you prefer moving pictures (tsk!) this is the line-up from the broadcasters.
BBC1: David Dimbleby will anchor BBC1s coverage until the early hours. Emily Maitlis will be presenting as well and Jeremy Vine will have his snazzy graphics. The BBCs political editor, Laura Kuenssberg, and economics editor, Kamal Ahmed, will do the bulk of the analysis. If youre not in the UK, you can watch the coverage on BBC World News.
ITV1: Tom Bradby will host the broadcasters coverage with the political editor, Robert Peston, and national editor, Allegra Stratton, speaking to politicians and pundits. Julie Etchingham will also present, and there will be live reaction from Brussels with ITVs Europe editor, James Mates.
Sky News: Adam Boulton hosts, alongside political editor Faisal Islam, boasting a team of 50 correspondents at counts across the country.
CNN International: For international viewers, Richard Quest and Hala Gorani will anchor from CNNs London bureau, with a touring Brexit campervan providing outside coverage. Christiane Amanpour will be with guests and analysts outside the Houses of Parliament, with correspondents contributing from Berlin and Brussels.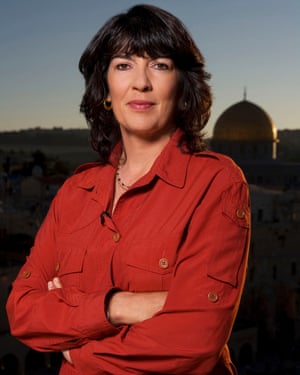 Read more: http://www.theguardian.com/politics/2016/jun/23/referendum-night-when-to-nap-and-the-results-to-watch